Wholesale Sweet Pea April in Paris
Sweet Pea April in Paris is exceptionally strongly scented. It produces masses of lilac edged, cream flowers. Strong stems, a profusion of blooms, vigorous plants; one of the best varieties around. Also known as High Scent.
Product tabs
Details:

| | |
| --- | --- |
| Standard Packet Size | 50g |
| Type of Plant? | Scrambling vine with tendrils. Grow on supports such as wigwams, fences, wires or archways. Tie in if required. |
| When to plant seeds? | Autumn or Spring |
| Where to grow? | Moist, well drained soil in full sun |
| Flowering Time? | May to September |
| Height? | 1.8m (6ft) |
| Plant Care | Regular watering and picking encourages more flowers |
| Growing Instructions | Detailed growing instructions can be downloaded from the website  |

Wholesale Sweet Peas

Price includes delivery by courier. If you are buying several products, it will be cheaper for you to email info@seedlynx.co.uk to discuss your requirements. 

Our sister company, Seedlynx, offers the best range of wholesale sweet peas to UK customers and we are happy to discuss your needs. Only a few of the many wholesale products are offered here so if you can't find what you are looking for, please email info@seedlynx.co.uk and tell us what varieties and quantities you'd like. 

For new season crop we operate a "wish list" system - please ask us for, and choose from, our production list. 

New season crop is planted during the winter and the following winter, when it is harvested, cleaned and tested for germination, we make offers based on this wish list. Despatch of new crop is normally in January. 

Please Email us with any questions.  

Export of Sweet peas seeds

Each year a portion of our production is inspected for phytosanitary certification for export. If you wish to order seeds for delivery outside England, Scotland or Wales, please find out what you need to do in order to successfully import Lathyrus odoratus seeds into your country. Once you are comfortable with the customs process, documentation and delivery requirements, please contact us to discuss process and costs. 
Recommend this product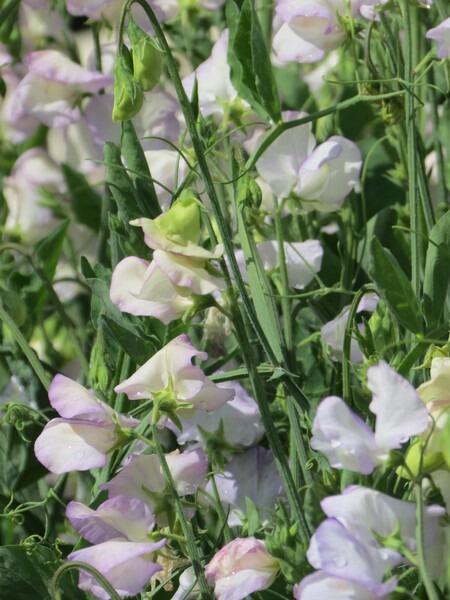 Wholesale Sweet Pea April in Paris