Easy come, Easy Grow Sweet Pea Collection
Breeding designed to give you long stems, lots of flowers and bucket-loads of scent. These varieties are easy to grow and will give great results. They are all Modern Grandiflora types.
The individual varieties come in a beautiful printed envelope making this a lovely gift for someone special - even if that someone is you! Free postage with this collection. 
8 packets of seeds. All our seed is hand harvested from plants grown in East Anglia. Scent Rating 5/5.
Product tabs
Details:

| | |
| --- | --- |
| Standard Packet Size | 10 Seeds |
| Type of Plant? | Scrambling vine with tendrils. Grow on supports such as wigwams, fences, wires or archways. Tie in if required. |
| When to plant seeds? | Autumn or Spring |
| Where to grow? | Moist, well drained soil in full sun |
| Flowering Time? | May to September |
| Height? | 1.8m (6ft) |
| Plant Care | Regular watering and picking encourages more flowers |
| Growing Instructions | Detailed growing instructions can be downloaded from the website  |
Recommend this product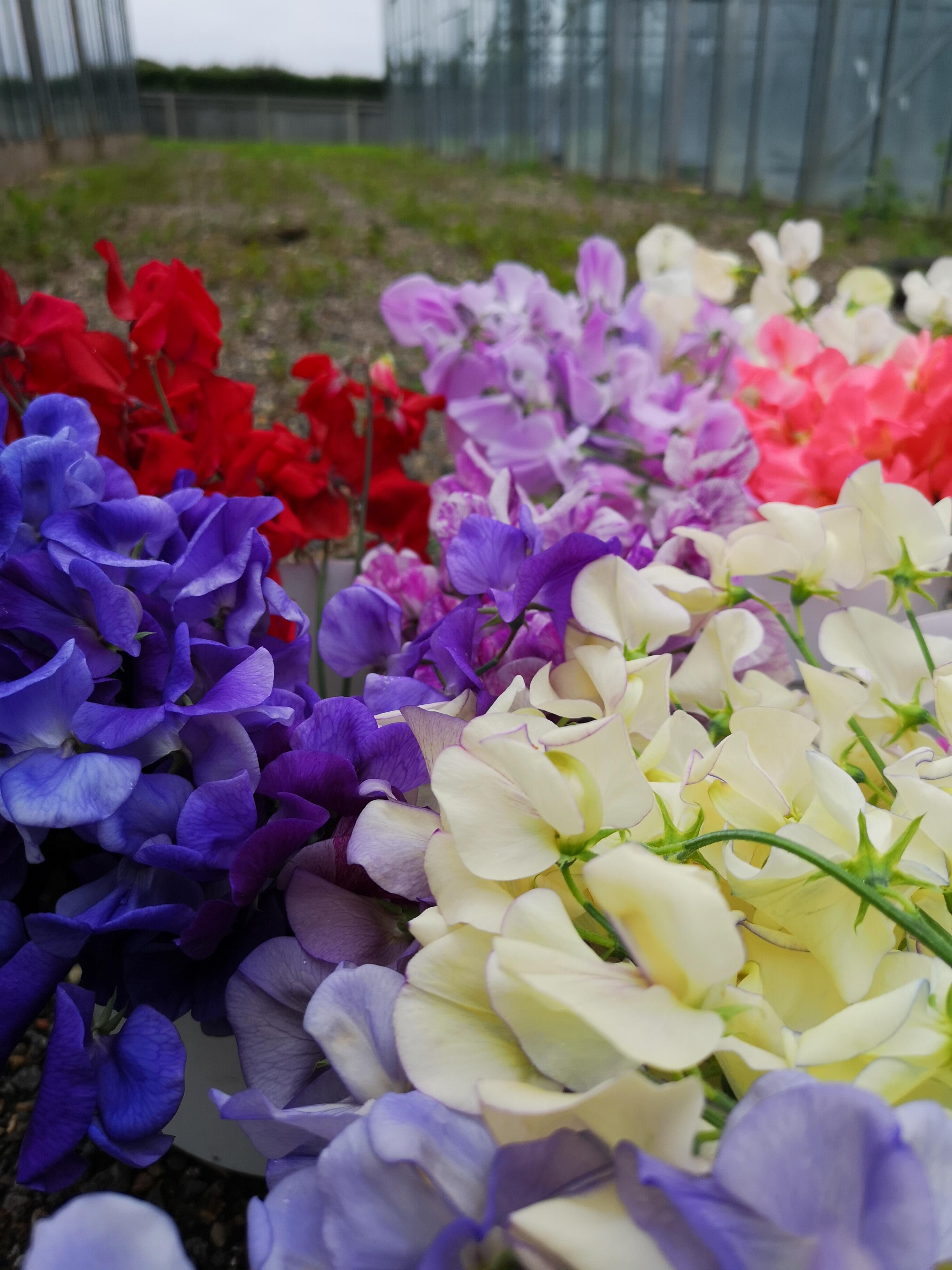 Easy come, Easy Grow Sweet Pea Collection